---
EU Moves are Hard for Everyone, Especially the Kids and the Pets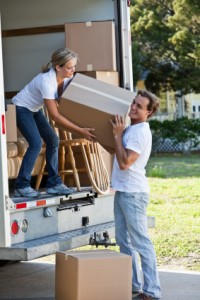 An EU Move is never easy. But it is even harder when you have kids and pets who are coming along with you. You may have spent a great deal of time planning and preparing for your EU removal; you may have crossed your t's and dotted your i's, but have you paid enough attention to the kids? What about those furry friends that will be coming with you? There are plenty of reasons to stop and think before loading everyone into the car or onto the plane. It is not that your plans will be derailed, but you simply need to make some special arrangements for the smallest members of the family. Movers wants everyone to be a satisfied customer, no just the person paying the bill. So read more about EU removals with kids and pets.

Children are resilient in many situations. They can handle a lot without it fazing them even the slightest bit. But when the family is planning to move away, it can be a difficult time for kids. It can be even tougher when the family is planning to move far, far away to a different country. They might be frightened or nervous or angry. But whatever they are feeling, you can be sure that they will show it in some way or another. If your EU Move is on the horizon and you have started packing up the kids' things or donating old toys and clothes to charity, they may start to feel uneasy. Children need to feel that there is stability around them, and if suddenly all their childhood memories are for sale at the carboot sale or are in bags for drop-off at the charity shop, they may get a little anxious.

One way to mitigate this problem is by having your kids help you with the packing. This may be easier said than done, of course, since packing is not every kid's idea of a good time. Instead of forcing him or her to put all of the childhood toys and possessions in the child's room into boxes, put your kids in charge of a room. Of course, you will have to closely monitor, but you can give your children certain tasks that will make them feel like they are an important part of the moving process as well. Let them label the boxes, or if they are older, they can use the tape gun to seal those Moving Boxes shut. Our company has been in the business of helping families complete their EU removals for a long time, so we have seen the good and the bad, the right way and the wrong way of going about it.

If you expect your children to just jump on board when you tell them that they will be uprooted and will have to leave all their friends (and maybe their cousins, grandparents and other relatives), think again. The youngest ones might not have too much of a problem, since they may not truly understand. But older children and especially teenagers may find it hard to see the positive side of an EU removal. You can help them to come around by taking them on a trip to your destination country with you, so they can see for themselves where you will all be going. That may take some of the fear out of the EU relocation. You can even introduce them to their new teacher, if you have already set up a school registration. The best thing to do, however, might be to find a community of expatriots with children the same age – every country has such a community. Even if people from your home country are not living in the town you are going to be living in, you children may still be able to strike up a friendship online that will help them adjust since they will have something in common.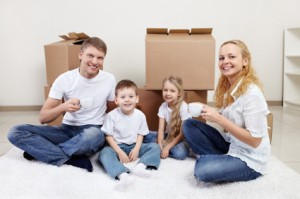 One of the most important things that you can do for your kids when you are undertaking an EU removal is to talk to them about it well ahead of time. If you think that waiting until the last minute will make it easier because there will be less time to protest, this could definitely backfire. At Movers we want to see all the family members with a smile on their faces, ready for adventure – not frowns and worry. Communicate with your children's teachers to see where they are in the curriculum. There may be a significant lag in the material until they can adjust to a new school. Some families send their children to local schools in the local language. This is an entirely different set of problems for kids who have to learn enough of the foreign language to get through the school day, let alone do his or her homework. In this situation, language tutors will be essential. Even if you are sending your children to an English-language school or international school, there will certainly be some tough days ahead.

Help them prepare for the upcoming challenges before you even begin packing. If you speak about your EU Move as a hassle, they will come to see it as a hassle too. If you speak about it to our friends and family members as a wonderful opportunity for adventure and an enriching experience, they will come to see it that way as well. You may have to promise a trip back to see friends and family in order to get them ready, but with a positive attitude you will have more success than forcing them along.

Pets can also experience stress during an EU Move. It is important that you have a check-up for your pet before you go, and you should have him or her looked at by a local veterinarian when you arrive. Make sure your pet's vaccinations are up to date and in sync with your new home country, as this could cause some serious problems. You may want to consider sedation for the trip, and don't forget to spend some time playing with your pet before you leave and when you arrive!
Request a quote
Other Services
The movers from Moving Services worked efficiently, arrived on time and delivered everything on time too, and without any loss or damage, which was somewhat remarkable considering the size of the load. Competitive rates too, great job, keep it up!
Barry McDonald
The movers took great care when loading and unloading my possessions. Everything remained undamaged. That's what I cared about the most and Moving Company delivered.
Mandy M.
I am a person who is hard to please, but I wouldn't deny Moving Services a positive review. I called their offices to schedule a day for them to help me move. They said that they would be available and told me that they had to inspect the things...
Terrance
The movers from Moving Services worked efficiently, arrived on time and delivered everything on time too, and without any loss or damage, which was somewhat remarkable considering the size of the load. Competitive rates too, great job, keep it up!
Barry McDonald
I work really long hours and had to try and squeeze in a house move into what is always a very busy day (and sometimes night). I called Movers after phoning around for a bit and I'm so glad I didn't give up because they immediately stepped in to...
Helen Carter
With the help of the movers from Moving Company I was able to move swiftly and smoothly. I had a lot of electronic items that I needed to have moved safely so as to avoid damages, and my movers were very understanding and careful. This company...
Steve R.
I'm hopeless when it comes to heavy lifting but Movers and their teams of furniture moving experts really helped me out when I moved! I have lots of furniture that's simply too heavy for me to lift and manoeuvre so I knew I'd need professional...
Amy Huston
Having never hired a removals company before I was naturally quite anxious when I hired Movers. I knew that the company would be reliable because I've got a lot of friends who've used their services, but I was still worried about my items going...
Dan W.
Knowing full well that there is a lot to be desired when it comes to some removals companies, we were on the hunt for a really good team to get us moved. We used Movers and they have been amazing, right from the moment that we hired them. There...
Keith Howard
Moving house is a difficult time, and with all of your personal belongings at stake, it can be emotionally draining as well. I have used Movers a couple of times, and have to recommend them. They have been great on both occasions, and I am pleased...
Joshua G.