---
Your Wallet Will Thank You When You Hire Movers for Your House Removal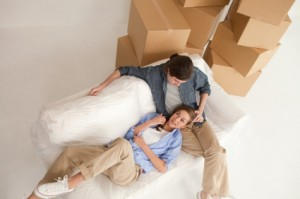 Many House Removals companies offer Removal Services that they claim are affordable. But are they really? You will find hidden fees at every step of the way, making what you that was an affordable house move a nightmarishly expensive one. When you hire us for your London Removal, UK Removal or even for your EU Move across the sea, you can be sure you are hiring the truly affordable home removal specialists.

What makes our Removal Services so affordable compared to other companies? Well, get a free quote today when you call us on 020 8746 4335 or use our online quote calculator to see for yourself what our prices really are. Our rates start as low as £40 per hour, meaning that you could complete your move for as little as £80. You won't find a better deal anywhere. Because we customize each job for each customer, we can guarantee that you won't be paying for services or materials that you don't need. Refreshing thought, no?

Nobody wants to pay more than necessary, especially in this economic climate. People are looking to save pennies everywhere they can. What makes your house relocation any different? Most people think that there are two options when moving to a new home – the do-it-yourself option and the pay-a-bundle option. But that's not really the whole picture. When you call to schedule an assessment with our company, we will send our professionals to your home to determine what you really need when it comes to your move. If you don't need many boxes, you won't pay for many boxes. If you don't need lots of movers, you won't pay for lots of movers. And if you don't need lots of space on the moving truck, you won't pay for that either. Already you can see that there are plenty of ways that we save you money on your home removal, no matter how big or small.

When calculating how much it will cost to move to a new home from start to finish, many people overestimate or underestimate many of the aspects of a House Removal. There's Packing Materials and Moving Boxes to buy. There's insurance for your vehicle to consider – if you are thinking of doing the move yourself. There's food for your friends and family that you have enlisted to help you. There's all the cleaning supplies that you will need to stock up on since many landlords insist that you leave the place in good condition. And, of course, there's the petrol you will need to put in the tank to get you and your belongings to your new place. All those things can really add up, leaving a significant dent in your wallet or bank account.

But with our company insurance, transport costs, and the movers are all included in our low rate of £40 per hour. No need to keep pulling out that checkbook or credit card. You won't find any hidden fees or surprise costs. And you will get a detailed invoice of all the possessions that are being placed on the vehicle, so you know that everything is accounted for. That's something that you just might not have the time or patience for if completing the move yourself. And what could be worse than arriving at your new home just to find that something has gotten lost or left behind? You don't want to have to run out to buy new items when it's not necessary – don't spend more money than you need to.

At our company we keep our costs low so that our customers' costs are lower too. When possible, we even combine two or more house moves on one vehicle, and we pass our savings on to you. That's why it's possible for us to offer our customers the low rate of £40 per hour, which will certainly help your household budget in this time of financial uncertainty. By customizing each of the home removals that we do, we combine great service with low cost and our customers reward us with their satisfaction. Just check out some of the testimonials that our happy customers have left for us. There's no better advertisement for our company than happy customers. Indeed, most of our business comes from referrals – when friends pass on our name, when neighbours share our number. That's why we spend so much time and effort making your move the best, most affordable House Removal you've ever had. Our business simply depends on it.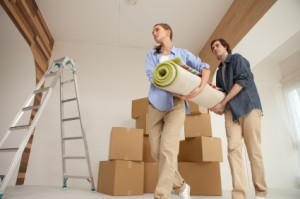 Another way that we save you money is by combining services to create an all-in-one package deal. You can purchase your Cardboard Boxes and Packing Materials directly from us – and have them delivered to your door. No need to shop around for the cheapest Moving Boxes. Our low rates and Moving Kits are the best deal around. Hire us to do the packing for you, and you won't need to take time off work to get the job done. Skipping work when every penny counts is no way to begin your move; you'll be losing money just to try to get your house relocation job done on time. But when our professional movers help you with the packing, you will be amazed at how quickly and professionally the boxes will be packed up. That's a value that you can't compete with.

Our removals experts will load the moving vehicle quickly and securely so that your belongings are delivered to your doorstep in perfect condition – and our insurance will cover any damage in the unlikely event that an accident does happen. You won't have to shell out any cash to replace anything. You can save that money for a rainy day, or for some new linens to make your new home your own. So call us today on 020 8746 4335 to find out just how much you can save when you hire Movers for your House Removal. Your wallet will thank you, guaranteed.


Request a quote
Other Services
The movers from Moving Services worked efficiently, arrived on time and delivered everything on time too, and without any loss or damage, which was somewhat remarkable considering the size of the load. Competitive rates too, great job, keep it up!
Barry McDonald
The movers took great care when loading and unloading my possessions. Everything remained undamaged. That's what I cared about the most and Moving Company delivered.
Mandy M.
I am a person who is hard to please, but I wouldn't deny Moving Services a positive review. I called their offices to schedule a day for them to help me move. They said that they would be available and told me that they had to inspect the things...
Terrance
The movers from Moving Services worked efficiently, arrived on time and delivered everything on time too, and without any loss or damage, which was somewhat remarkable considering the size of the load. Competitive rates too, great job, keep it up!
Barry McDonald
I work really long hours and had to try and squeeze in a house move into what is always a very busy day (and sometimes night). I called Movers after phoning around for a bit and I'm so glad I didn't give up because they immediately stepped in to...
Helen Carter
With the help of the movers from Moving Company I was able to move swiftly and smoothly. I had a lot of electronic items that I needed to have moved safely so as to avoid damages, and my movers were very understanding and careful. This company...
Steve R.
I'm hopeless when it comes to heavy lifting but Movers and their teams of furniture moving experts really helped me out when I moved! I have lots of furniture that's simply too heavy for me to lift and manoeuvre so I knew I'd need professional...
Amy Huston
Having never hired a removals company before I was naturally quite anxious when I hired Movers. I knew that the company would be reliable because I've got a lot of friends who've used their services, but I was still worried about my items going...
Dan W.
Knowing full well that there is a lot to be desired when it comes to some removals companies, we were on the hunt for a really good team to get us moved. We used Movers and they have been amazing, right from the moment that we hired them. There...
Keith Howard
Moving house is a difficult time, and with all of your personal belongings at stake, it can be emotionally draining as well. I have used Movers a couple of times, and have to recommend them. They have been great on both occasions, and I am pleased...
Joshua G.