---
Man and Van is a Great Option for Seasonal Removals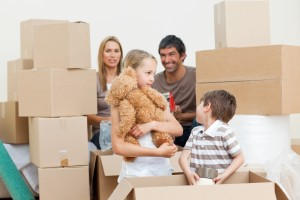 With the increase of globalization and the proliferation of discount stores in almost every town and city, it is no wonder that many people find themselves the owners of more and more stuff. And while most of the things we buy help to improve our way of life, there comes a point when they simply won't fit in the wardrobes anymore. If you find yourself in this position when the seasons change each year, you are not alone. But unfortunately, space is always at a premium, especially if you live in a large city. Even in smaller cities, most flats do not have much storage space for oversized items. So you are left with the choice – live cramped in your home because there are extra folding chairs, beach umbrellas, tents, skis Man and van servicesand other outdoor gear peeking out from every corner, or hire a Storage unit.

Once you have come to the conclusion that you must get some of your excess things out from underfoot, you will most likely look for a storage unit relatively close to your home. However, herein lies another problem: how to get all those items that you pull out but once a year to and from your home. You could lay the seats in your car flat and shove what you can into the boot. You could strap some items to the roof of your car and try that. But both of those options are risky and here's why: When you overfill your car's boot with too many items or with items that weigh a great deal, you could be adding significant wear and tear to your car, its wheels and seats. Plus, if you can't see out your rearview window, this could be a hazard while driving, to be sure. If you strap large items to the top of your car, you must drive extremely carefully or risk something falling and getting damaged… or worse, causing a traffic accident.

So every time you need to move all your seasonal gear and equipment into your storage unit, you are risking losing them, breaking them or harming your car. Movers.org.uk is the perfect solution for those times throughout the year when you simply need to haul something, whether it is to your home, from your home or to someone else's home. Our Man and Van service is so affordable that you won't again consider straining your back and your car to get everything home. Consider some of the oversized items that people transport all the time – mattresses, sofas, lawn furniture, holiday decorations for the house, kiddie pools, trampolines, barbecue equipment, even canoes and kayaks and motorbikes. What's more, when you move these items yourself you are almost certain to get you car pretty dirty from the dust or grease that might be found on them.

Man and Van from our company will treat your items with care because we know that you have saved up to purchase them and that they are much more valuable than simply the price you originally paid for them. You cannot put a price tag on the family memories that are made while sitting around the campfire during the summer, or going on that ski vacation every winter. Even barbecuing in the back garden and having all the appropriate equipment, Man and Van UKsuch as a grill, tables, chairs, coolers and umbrellas can make a regular old Saturday that much more special. When you entrust us with the delivery of your things, you an rest assured that we won't just throw them into the back of the truck to rattle around and get damaged.

No, our company is all about safety, the security of our belongings and delivering a service to you that is affordable and will help you continue to enjoy your possessions instead of locking them up in storage and forgetting about them. Of course, our same-day delivery option can really make your day if you decide on a whim to head out for a biking excursion. And camping? You might think that by the time you get everything out of Storage and home again that it won't be worth the effort since you may have to make two trips. That is where our Man and Van come in – saving you time and effort, so you have the energy to enjoy the weekend instead of dreading spending time driving to and fro.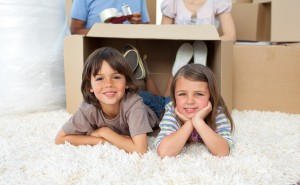 Our Man and Van Service is the perfect way to complement your lifestyle – if you love outdoor fun and adventure, but hate preparing to go because it involves going to storage a few times just to get everything ready, we can easily and affordable remedy that problem. You will have more time to make that picnic lunch and get on the road to enjoy the nice weather because heaven knows it might not last! Call us today on 020 8746 4335 for a free quote. You will have your things delivered faster than you know it and you and your family will be able to start your boating adventure, backyard birthday party, gardening project or hiking trip without the hassle of a dozen trips to Storage ahead of time.

We can bring you anything you need from your Storage unit, whether it weighs a little or a lot. Our prices are the lowest you will find for such great service and delivery. So the next time that the season changes, from cold to warm or from hot to cool, think of all the things you have in Storage that you could use to really take advantage of the weather and the season. Then, give us a ring on 020 8746 4335 so you can use all those things that you have so purposefully bought. Because it is great to own a boat, but if you never use it because it is out of view, what is the point? Movers can help you get the most out of your seasonal items.


Request a quote
Other Services
The movers from Moving Services worked efficiently, arrived on time and delivered everything on time too, and without any loss or damage, which was somewhat remarkable considering the size of the load. Competitive rates too, great job, keep it up!
Barry McDonald
The movers took great care when loading and unloading my possessions. Everything remained undamaged. That's what I cared about the most and Moving Company delivered.
Mandy M.
I am a person who is hard to please, but I wouldn't deny Moving Services a positive review. I called their offices to schedule a day for them to help me move. They said that they would be available and told me that they had to inspect the things...
Terrance
The movers from Moving Services worked efficiently, arrived on time and delivered everything on time too, and without any loss or damage, which was somewhat remarkable considering the size of the load. Competitive rates too, great job, keep it up!
Barry McDonald
I work really long hours and had to try and squeeze in a house move into what is always a very busy day (and sometimes night). I called Movers after phoning around for a bit and I'm so glad I didn't give up because they immediately stepped in to...
Helen Carter
With the help of the movers from Moving Company I was able to move swiftly and smoothly. I had a lot of electronic items that I needed to have moved safely so as to avoid damages, and my movers were very understanding and careful. This company...
Steve R.
I'm hopeless when it comes to heavy lifting but Movers and their teams of furniture moving experts really helped me out when I moved! I have lots of furniture that's simply too heavy for me to lift and manoeuvre so I knew I'd need professional...
Amy Huston
Having never hired a removals company before I was naturally quite anxious when I hired Movers. I knew that the company would be reliable because I've got a lot of friends who've used their services, but I was still worried about my items going...
Dan W.
Knowing full well that there is a lot to be desired when it comes to some removals companies, we were on the hunt for a really good team to get us moved. We used Movers and they have been amazing, right from the moment that we hired them. There...
Keith Howard
Moving house is a difficult time, and with all of your personal belongings at stake, it can be emotionally draining as well. I have used Movers a couple of times, and have to recommend them. They have been great on both occasions, and I am pleased...
Joshua G.