---
Expect More from Your Office Removal Company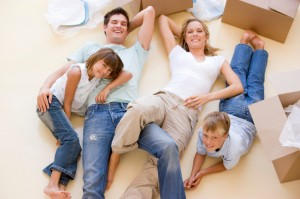 What do you expect from your Office Removals company? Well, from Movers you can expect the best. That's because we hire the best people, train them with the best techniques, use the best equipment and perform the best Office Removals for your money. There are many ways that our company beats out the competition when it comes to Office Removals, and we believe that it's the small touches combined with getting the major things right that make equal value for our customers.

Those small touches are important, especially when you are looking at the big picture – your bottom line and satisfaction. You can expect to have a much more satisfying Office Removals experience when you hire us because we have designed our business to suit yours. There are many aspects of a successful Office Removal. The obvious ones are proper packing, knowledgeable loading of the boxes and furniture, careful and safe transport and efficient unloading. And many companies out there that are vying for your business do a pretty good job when it comes to the main components of an Office Removal. But you shouldn't settle for pretty good when it comes to your Office Removal – you should accept only the best.

Not only do our movers show up on time every time, but they will always be professionally dressed and will answer all your questions respectfully and to the best of their knowledge. You won't get any gruff attitudes or impertinence from our Office Removal professionals. We expect more from our movers so that you can expect more from us as a company – after all, the movers are the face of the company. That's why we provide the proper training and equipment so they can get the job done right every time. The removals professionals at our company can help you pack your office furniture, documents and equipment in a way that will exceed your expectations. You should not expect your employees to know how to properly pack fragile office equipment. They may not know which Cardboard Boxes are appropriate for each machine. But you can expect our removals experts to know – it's their job. They also know how to properly pack boxes with documents and files so that they are easily transportable. Lightweight boxes should be used for paperwork, but only small ones. Many people do not know that it is better to make the smaller boxes heavy and the larger boxes should be filled with items that do not weigh very much. Remember, it's hard to organize the packing process, so it's best to leave it up to the professionals.

When you hire us you can expect proper packing. That means that none of your items will be damaged during transport, even when the vehicle has to maneuver over bumpy roads. Even your most fragile artwork and decorative pieces and valuable equipment are safe in our fleet of moving vehicles. But what can you expect after packing? One thing you should not expect is that your employees will be able to do all this work themselves with you directing the operation. The difficulty with that scenario is that not only will they be asked to do something that they most likely are not trained in, but they will have to stop their regular work to do so. And as a business owner or manager, you know very well that when employees have to interrupt their regular tasks, your business suffers. We don't want that to happen, which is why you can expect us to do all the dirty work for you, from the packing to the dismantling of the large pieces of furniture to the disassembling of the office equipment and of course, loading the moving vehicle.

The small touches like an inventory and checklist will help you and your Office Removal to stay on track. It's hard to remember all the little things that need to be done in order for you company to relocate. But we see them every day, so we can help you remember. One of the ways that we can help you to remember all the important details is by lessening the amount of work that you have to do in terms of packing and unpacking. But another way is to always keep our lines of communication open. You can expect someone to answer our phones whenever you need to call for advice or with a concern or question. You can't often expect that from our competitors.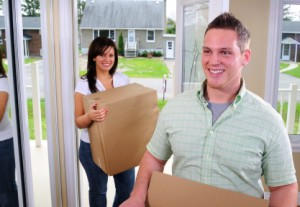 And last but not least, you can expect the best prices around. We offer all the services you will need – beginning with an assessment and including everything from storage to unpacking – at a low cost to you. We do this by ensuring that you pay only for what you need. We don't offer extra services or extra movers if it is not necessary. And one of the ways that we help you deem what is and isn't necessary is by conducting an assessment prior to the move. That will help you decide which types of Moving Boxes and Packing Materials you will need. It will also help you judge how much time and how many helping hands will be required to get you, your employees and all the things that make your business run safely to the new office.

We also provide our removals specialists with GPS devices – in every vehicle – so they will always be on time and ready to go when you are. Those devices also mean that your things will take the most direct route to your new place. As a business owner or manager, you know that saving time usually saves you money, but you probably don't often expect others to be looking out for your bottom line. Well, we at Movers are looking out for the bottom line of your business because we think that the getting the small details right adds up to the best Office Removal.
Request a quote
Other Services
The movers from Moving Services worked efficiently, arrived on time and delivered everything on time too, and without any loss or damage, which was somewhat remarkable considering the size of the load. Competitive rates too, great job, keep it up!
Barry McDonald
The movers took great care when loading and unloading my possessions. Everything remained undamaged. That's what I cared about the most and Moving Company delivered.
Mandy M.
I am a person who is hard to please, but I wouldn't deny Moving Services a positive review. I called their offices to schedule a day for them to help me move. They said that they would be available and told me that they had to inspect the things...
Terrance
The movers from Moving Services worked efficiently, arrived on time and delivered everything on time too, and without any loss or damage, which was somewhat remarkable considering the size of the load. Competitive rates too, great job, keep it up!
Barry McDonald
I work really long hours and had to try and squeeze in a house move into what is always a very busy day (and sometimes night). I called Movers after phoning around for a bit and I'm so glad I didn't give up because they immediately stepped in to...
Helen Carter
With the help of the movers from Moving Company I was able to move swiftly and smoothly. I had a lot of electronic items that I needed to have moved safely so as to avoid damages, and my movers were very understanding and careful. This company...
Steve R.
I'm hopeless when it comes to heavy lifting but Movers and their teams of furniture moving experts really helped me out when I moved! I have lots of furniture that's simply too heavy for me to lift and manoeuvre so I knew I'd need professional...
Amy Huston
Having never hired a removals company before I was naturally quite anxious when I hired Movers. I knew that the company would be reliable because I've got a lot of friends who've used their services, but I was still worried about my items going...
Dan W.
Knowing full well that there is a lot to be desired when it comes to some removals companies, we were on the hunt for a really good team to get us moved. We used Movers and they have been amazing, right from the moment that we hired them. There...
Keith Howard
Moving house is a difficult time, and with all of your personal belongings at stake, it can be emotionally draining as well. I have used Movers a couple of times, and have to recommend them. They have been great on both occasions, and I am pleased...
Joshua G.