---
Combining the Best of Customer Service and Removal Services Makes for Perfect Removals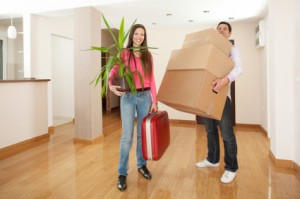 Many Removal Companies seem to provide the same list of services. But there are several areas – call them 'cornerstones' – that really make or break a removal. If done well, the customers will be pleased and their belongings will be safely delivered to their new home or office. If done poorly, it is quite noticeable. And while these cornerstones of the business are vital, they rely heavily on a cast of supporting characters that are absolutely essential for a successful removal. So what are the cornerstones and what are the supporting characters? Well, read on to find out how at Movers we combine the best in customer service with the best Removal Services to provide perfect removals. Anywhere in London, anywhere in the UK, anywhere in Europe, actually. Our company can provide you with the best removal options for your budget. We can fit any budget, really, since we provide a comprehensive list of Removal Services. You can choose what you need and what is most affordable for you as if choosing from a menu. The more items you choose, the easier and quicker your removal will be.

The cornerstones of every successful removal include loading, transportation and loading. There are many things that can go wrong during this significant part of the removal. It is usually the most time consuming and can be the most harrowing for the customer. Furniture could get wrecked, items packed poorly in Moving Boxes could get broken or damaged, things could get lost, the walls of the house could get scratched or worse. In short, there are sometimes problems before the removal really gets underway. But we pay extra attention to the details during these parts of the removal because with years of experience under our belts, we know where the hazards lie.

Loading is done carefully and always with enough movers. Not putting enough people on the job could lead to problems for the customer and the items being moved. This is why we complete a removal survey prior to loading up the moving van or lorry, so we know that we have enough people on the spot during your move out day. The Transport of your belongings, either to a secure self storage unit or to a new home or office, is always done by our expert drivers with the utmost caution. Insurance coverage is a must, of course. By employing GPS units and knowledgeable drivers, we can ensure worry free removals every time.

Unloading is equally important for a successful move. When we load the vehicle, we make sure that the items that go on first are the ones that will be moved into the house last. It's simple logic, but will save you time in the long run. Loading boxes and furniture room by room is not always possible, but when unloading, our movers will place items in their designated rooms and will follow any instructions that our customers have about where to place items. After all, that is why you hired movers in the first place. If you could move a large sofa or wardrobe yourself, you wouldn't need a removal company. So why would we place things willy nilly and take off? That just doesn't make sense. Unfortunately, it is what some of the competition does. But we're not like the competition, we're Movers.

If you think that all you need a removal company for is to take care of these main elements, you might be right. But think again about how helpful it would be to have someone come to your house and help you decide what size vehicle is necessary and how many Cardboard Boxes and Packing Materials will be needed for you removal. These are some of those supporting characters we mentioned. After you have had a professional assessment and have ordered packing materials at great prices from us, you can even have us do the packing for you. You may think that this particular supporting character is simply a luxury for the wealthy. Not so. If you have us do your packing for you, you will be amazed at the great rates we offer and also the quality job we will do. Having your packing done properly can ensure that all your items arrive in one piece, which doesn't often happen when people do this task on their own.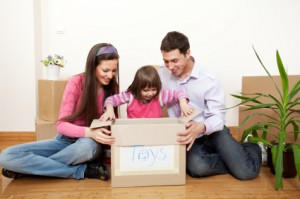 Packing complete? You may need the help of another supporting character during your removal – Storage. Many people use self storage if they will be traveling for an extended period, if they are students between terms, or if there is a lag between the day they move out of their old home and the day they move into their new home. Whatever reason you have for needing Storage, we can provide great security and even better rates. Call us today on 020 8746 4335 to see how affordable this particular service can be. Need to be unpacked in a hurry? Or would you just prefer to have your removal over and done with as soon as possible? In both instances, the unpacking service from our company will serve you well. And don't worry about us putting things in the wrong place – you will be the supervisor of this particular service, so everything will be just as you want it and your home will be comfortable and cozy for you and your family. An office is a bit more straightforward when it comes to unpacking, but this service could mean the difference between opening for business on time or spending valuable hours among the boxes. And when it is all said and done, having us cart away all the left over packing materials from you removal is a relief to you and good for the environment, since we will reuse and recycle everything possible. Whether you are hiring us for the whole ensemble of Removal Services or just a few of the parts, you will be pleased with our level of customer service and our affordable prices.
Request a quote
Other Services
The movers from Moving Services worked efficiently, arrived on time and delivered everything on time too, and without any loss or damage, which was somewhat remarkable considering the size of the load. Competitive rates too, great job, keep it up!
Barry McDonald
The movers took great care when loading and unloading my possessions. Everything remained undamaged. That's what I cared about the most and Moving Company delivered.
Mandy M.
I am a person who is hard to please, but I wouldn't deny Moving Services a positive review. I called their offices to schedule a day for them to help me move. They said that they would be available and told me that they had to inspect the things...
Terrance
The movers from Moving Services worked efficiently, arrived on time and delivered everything on time too, and without any loss or damage, which was somewhat remarkable considering the size of the load. Competitive rates too, great job, keep it up!
Barry McDonald
I work really long hours and had to try and squeeze in a house move into what is always a very busy day (and sometimes night). I called Movers after phoning around for a bit and I'm so glad I didn't give up because they immediately stepped in to...
Helen Carter
With the help of the movers from Moving Company I was able to move swiftly and smoothly. I had a lot of electronic items that I needed to have moved safely so as to avoid damages, and my movers were very understanding and careful. This company...
Steve R.
I'm hopeless when it comes to heavy lifting but Movers and their teams of furniture moving experts really helped me out when I moved! I have lots of furniture that's simply too heavy for me to lift and manoeuvre so I knew I'd need professional...
Amy Huston
Having never hired a removals company before I was naturally quite anxious when I hired Movers. I knew that the company would be reliable because I've got a lot of friends who've used their services, but I was still worried about my items going...
Dan W.
Knowing full well that there is a lot to be desired when it comes to some removals companies, we were on the hunt for a really good team to get us moved. We used Movers and they have been amazing, right from the moment that we hired them. There...
Keith Howard
Moving house is a difficult time, and with all of your personal belongings at stake, it can be emotionally draining as well. I have used Movers a couple of times, and have to recommend them. They have been great on both occasions, and I am pleased...
Joshua G.