---
UK Removals Keep Getting Easier with Movers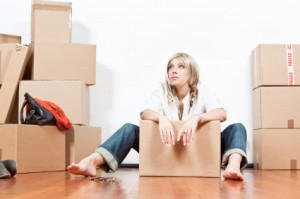 If there's one word that is most often associated with home and office removals, it is 'difficult'. It is difficult to arrange all the details of a removal, especially while maintaining your busy work schedule and working around the kids' school schedules. It is difficult to budget for a removal since some companies charge an arm and a leg. It is difficult to sort through all your things, to pack them up, to plan how you will arrange the furniture in the new place and to get everything there with no damage and no problems. And while sometimes doing something difficult can be a pleasant challenge, we normally prefer to reserve those times for running a footrace or tackling a problem at work. Most of us do not want to have a difficult removal.

That is why we are making Removals UK easier than ever before. By offering a full list of services, from a removal survey to the clearing away of the packing materials and everything in between, we are making it easier for families and companies to move to a place that better suits their needs. And just because we offer services that make removals easier, doesn't mean we charge a lot for them. You will find that budgeting for a removal with us will be as easy as the removal itself!

So how are we making Removals UK easier? By doing all the difficult tasks for you, that's how. If you are considering a home or office removal and think you will do it all on your own, first consider what is involved in the process. You will need to evaluate your belongings, sort and discard anything you don't want to take with you, then determine how many Moving Boxes to purchase. While you will find some helpful guidelines per housing type online, none can be as exact as a professional removal assessment from our company. Our movers are trained to spot everything – even the things that you may have left out of your assessment. Having our movers come in and complete an assessment is as easy as picking up the phone and scheduling a time that is convenient for you.

If you are moving on your own, the next thing you will have to tackle, which can be quite difficult, is the packing of all your belongings. When you are relocating, you won't just pack as if you are going on a holiday. You will have to pack books, plates and glasses, documents, clothing, bedding, furniture, toys, electronics, artwork and anything else you own. It's quite a job, and can be a difficult one if you don't hire us to do it for you. But if you take advantage of our great packing service, you will know that every single item you own will be properly packed and placed in the appropriate moving box. Nothing will be left out and nothing will get damaged during transport because our movers have so much experience. So don't make the packing up of your home or office more difficult than it needs to be – have us do it for you and your hands will be free to take care of other important details like arranging the kids' school transfers.

Once the packing is complete, the hard part is over, right? Well, not quite yet. Loading boxes onto a moving vehicle that is destined for your new home or office or your Storage space can be quite taxing on your back and knees. If you have just a few items and no heavy furniture, you may be willing to do the loading yourself and move everything in your own car – consider it your workout for the day. But most people have enough belongings and enough furniture that fitting everything into the car and lifting everything on your own is quite a difficult challenge. Wouldn't it be much better if a whole crew of people came in and did this job for you? It will be done in no time and there will be no dropped boxes, no strained backs and no scratched walls because the furniture wouldn't fit down the stairs, for instance. Our movers are professionals, which means they know exactly how to manipulate even the largest pieces to get them onto the moving van. If something must be taken apart, we can do that too, no sweat. But if you are doing it all on your own, even this simple task could take hours of your precious time. Ease the burden on yourself by hiring us.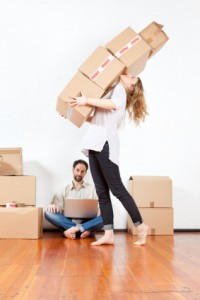 The transport of your things to your new home, office or storage location can often be difficult if you are doing it by yourself. You will have to make multiple trips and rely on the kindness of friends and family members to help you. Think of all the times you will have to climb the stairs and all the bending and lift you will need to do once you get all the boxes to the final destination. But by hiring our company, you will make the job much easier. We will unload the boxes and the furniture into the appropriate rooms and make sure that everything is put back together properly, saving you from staying up well into the night tightening screws on the bed and wardrobes.

Unpacking can be just as difficult a task as packing if you don't have someone to help you. Most people end up unpacking the boxes of necessary items and leaving the rest for a better time. But once you get back to work and the kids start up school again, when will you find that better time? You may end up with unopened boxes for months. Movers will unpack and clear away all the mess, if you wish, making this difficult task a piece of cake as well. So when you hire us you aren't just hiring a Removals UK company. You are making your removal much easier!


Request a quote
Other Services
The movers from Moving Services worked efficiently, arrived on time and delivered everything on time too, and without any loss or damage, which was somewhat remarkable considering the size of the load. Competitive rates too, great job, keep it up!
Barry McDonald
The movers took great care when loading and unloading my possessions. Everything remained undamaged. That's what I cared about the most and Moving Company delivered.
Mandy M.
I am a person who is hard to please, but I wouldn't deny Moving Services a positive review. I called their offices to schedule a day for them to help me move. They said that they would be available and told me that they had to inspect the things...
Terrance
The movers from Moving Services worked efficiently, arrived on time and delivered everything on time too, and without any loss or damage, which was somewhat remarkable considering the size of the load. Competitive rates too, great job, keep it up!
Barry McDonald
I work really long hours and had to try and squeeze in a house move into what is always a very busy day (and sometimes night). I called Movers after phoning around for a bit and I'm so glad I didn't give up because they immediately stepped in to...
Helen Carter
With the help of the movers from Moving Company I was able to move swiftly and smoothly. I had a lot of electronic items that I needed to have moved safely so as to avoid damages, and my movers were very understanding and careful. This company...
Steve R.
I'm hopeless when it comes to heavy lifting but Movers and their teams of furniture moving experts really helped me out when I moved! I have lots of furniture that's simply too heavy for me to lift and manoeuvre so I knew I'd need professional...
Amy Huston
Having never hired a removals company before I was naturally quite anxious when I hired Movers. I knew that the company would be reliable because I've got a lot of friends who've used their services, but I was still worried about my items going...
Dan W.
Knowing full well that there is a lot to be desired when it comes to some removals companies, we were on the hunt for a really good team to get us moved. We used Movers and they have been amazing, right from the moment that we hired them. There...
Keith Howard
Moving house is a difficult time, and with all of your personal belongings at stake, it can be emotionally draining as well. I have used Movers a couple of times, and have to recommend them. They have been great on both occasions, and I am pleased...
Joshua G.