---
Planning Your Packing Can be a Lifesaver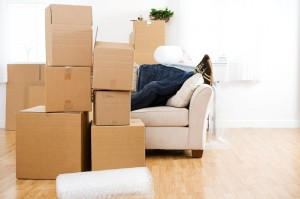 One of the worst things about moving is, of course, the packing. It's the biggest job that you will face during your move, unless you plan on lifting and loading all that furniture yourself. Luckily, most removal companies, including Movers offer packing services to ease the burden of your removal on you and your family. However, many people still plan to go it alone when it comes to packing. This may be a way to save money, but the stress can really add up. The best way to tackle packing for your removal? Plan, plan, plan.

When it comes to a packing plan, you can take a couple of different tacks. You could be meticulous or a bit more relaxed in sticking to your schedule. Packing and boxes LondonWhichever method you prefer, the important thing is that you have a plan and that you give yourself plenty of time to get the packing done. A packing checklist might help you organize and approach your packing job, or you may prefer to create your own schedule based on your work demands and your family's routine. One thing is for certain, if you leave the packing for the last minute, you will have some sleepless nights and a lot more stress than necessary. You may even spend more money than necessary on packing supplies, moving crews and space on the moving van.

An integral part of any packing plan – indeed, step one – should be a comprehensive clearing out of lots of old clothes, toys, books, even furniture. Without a good, solid clearing out, your packing job will be a much bigger task. There are a few ways to tackle this. You could ask each member of the family to make a give-away pile, or you could all go about it together, room by room. The best way to start is far in advance and with the things that you use the least. You'll find more items to get rid of among things that you don't use every day. The rule for getting rid of clothing is generally, if you haven't worn it in over a year, you no longer need it. So be decisive about that old clothing, hold on to a few sentimental objects, but get rid of a good amount of stuff. Consider all the kitchen appliances or tools that you only pull out once a year or the toys that are taking up so much room.

By engaging your kids in this activity, they will feel better about giving some things up than if you go through and separate things out for them. Ask them to make a donate pile, a sell pile and a rubbish pile and they will take the task more seriously. If you are donating a lot of items to charity, you may need to hire a moving van just to get everything to the shop. Some charities offer pick-ups, but make sure you plan for how you will get all of that stuff out of your home. Another great way to clear out your things is to sell them, either at a tabletop sale or at a car boot sale. You could try online, too. Selling things online or at weekend sales should be started well in advance of your removal, since you may not sell everything and you will likely need to try more than once. Have a plan B in place in case you are left with a lot of items. Remember, the goal is to get rid of them.

Once you've done your clearing out, you are ready to tackle the packing. Including an assessment in your packing plan can help with the removal preparation by telling you how many boxes you will need, what size moving van to reserve and how many movers you will likely rely on. Schedule an assessment with our company today and you'll be on your way. Next, make a written list of the rooms in your home according to the order in which they will be packed. You might want to start with the guest rooms, the outbuildings and the loft – places that you don't use every day. Then the living room and dining room and finally the bedrooms, bathrooms and the kitchen. Make a separate list of things the leave out of the boxes. This should include items like the coffee machine and mugs (or the teapot), the clothing you will need during the move, a few kids' toys and books and some cleaning supplies.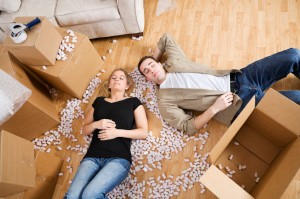 As you begin packing, make sure to keep heavier items on the bottoms of the boxes and to only place them in smaller boxes. If a box is to heavy, it could be dangerous for your items and for your back. Lighter items can fill the larger boxes. Be sure to fill in any gaps and to tape the openings of the boxes so nothing can move around or fall out of the boxes. If you have ordered your packing supplies from us, you know that you have the best quality boxes for the best prices and packing will be a breeze. Don't forget the label the boxes, not just with the contents of the box but with the room that the box is destined for. This will help the unloading and unpacking processes to move along smoothly when you arrive at your new home.

For help planning you packing, call us on 020 8746 4335 today. You can take advantage of our very cost-effective packing service that will have all your belongings packed up and ready to put on the moving van in no time at all. You will be able to enjoy the excitement of moving knowing that you have gotten the best price on boxes and your packing service when you use Movers. You can contact us anytime for a free quote, too. But remember, without a plan, packing really can be a tough and unpleasant job, so get planning now!


Request a quote
Other Services
The movers from Moving Services worked efficiently, arrived on time and delivered everything on time too, and without any loss or damage, which was somewhat remarkable considering the size of the load. Competitive rates too, great job, keep it up!
Barry McDonald
The movers took great care when loading and unloading my possessions. Everything remained undamaged. That's what I cared about the most and Moving Company delivered.
Mandy M.
I am a person who is hard to please, but I wouldn't deny Moving Services a positive review. I called their offices to schedule a day for them to help me move. They said that they would be available and told me that they had to inspect the things...
Terrance
The movers from Moving Services worked efficiently, arrived on time and delivered everything on time too, and without any loss or damage, which was somewhat remarkable considering the size of the load. Competitive rates too, great job, keep it up!
Barry McDonald
I work really long hours and had to try and squeeze in a house move into what is always a very busy day (and sometimes night). I called Movers after phoning around for a bit and I'm so glad I didn't give up because they immediately stepped in to...
Helen Carter
With the help of the movers from Moving Company I was able to move swiftly and smoothly. I had a lot of electronic items that I needed to have moved safely so as to avoid damages, and my movers were very understanding and careful. This company...
Steve R.
I'm hopeless when it comes to heavy lifting but Movers and their teams of furniture moving experts really helped me out when I moved! I have lots of furniture that's simply too heavy for me to lift and manoeuvre so I knew I'd need professional...
Amy Huston
Having never hired a removals company before I was naturally quite anxious when I hired Movers. I knew that the company would be reliable because I've got a lot of friends who've used their services, but I was still worried about my items going...
Dan W.
Knowing full well that there is a lot to be desired when it comes to some removals companies, we were on the hunt for a really good team to get us moved. We used Movers and they have been amazing, right from the moment that we hired them. There...
Keith Howard
Moving house is a difficult time, and with all of your personal belongings at stake, it can be emotionally draining as well. I have used Movers a couple of times, and have to recommend them. They have been great on both occasions, and I am pleased...
Joshua G.